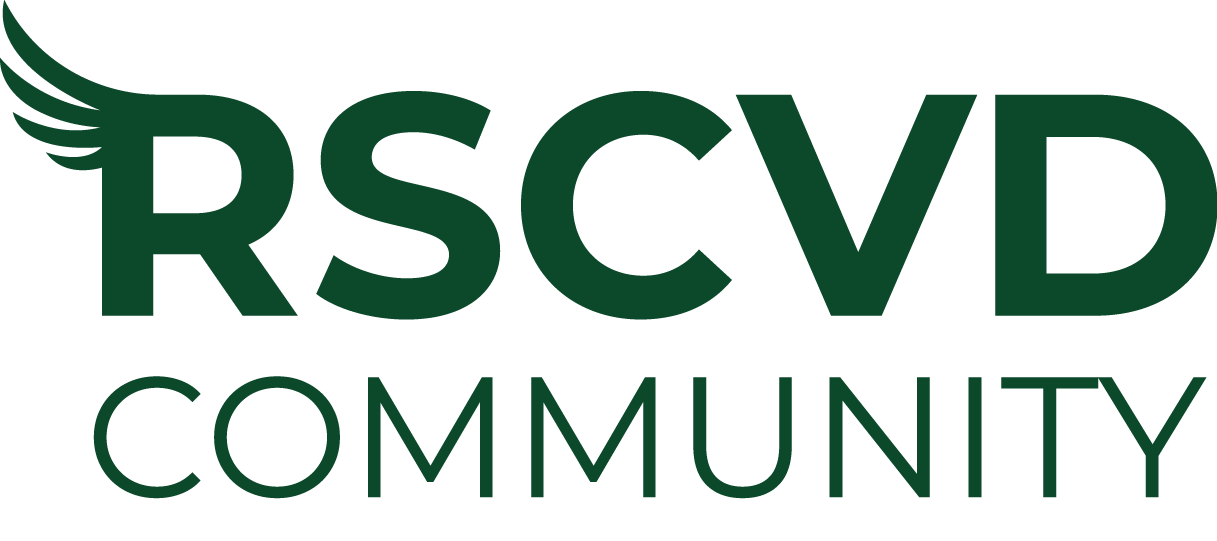 The community voted, we received 165 votes! During the Final Conference we have closed the vote and declared the winner of the RSCVD Logo contest:
LOGO N. 4, made by Celia Bustillo Franch
CESINE centro universitario de Negocios, Comunicación & Diseño (Spain)
This is the description of the idea:
A la hora de diseñar este logotipo lo primero que se me vino a la cabeza era unir el ala de Hermes a la "R" de RSCVD. Me gustaba la idea de poder usar esa unión como icono para ciertas superficies gráficas, como por ejemplo hojas o banners. La elección de la tipografía es algo muy importante en el diseño y yo me he decantado por la Montserrat, ya que sus características de palo seco le dan mucho cuerpo al nombre, también tiene una amplia familia tipográfica y eso beneficia para otro tipo de usos fuera del diseño de la identidad. Esto último por ejemplo lo aplico en el propio logotipo, que me permite jerarquizar información. Finalmente aun que solo se pidiera un logotipo me pareció muy funcional usar también la "R" como icono y/o favicon.
Thank you to all the participants in the RSCVD Logo Contest. You all did a great work!